Last night I watched the last programme in the Deutschland 83 series – a gripping German spy thriller. Rich in detail and intrigue I can hardly wait for the next series. Set in the Cold War era Deutschland 83 opens with Lenora (Maria Schrader) a seasoned handler of East German spies in her Bonn office as she watches Ronald Regan on television. Lenora is one of the many highlights of Deutschland 83. A strong, powerful woman who dresses impeccably and don't get me started on her green telephones.
The main character in Deutschland 83 is her nephew Martin Rauch (Jonas Nay), a 24 year old East German military officer. Lenora recruits Rauch to work undercover in the West as an aide-de-camp for West German General Wolfgang Edel (Ulrich Noethen). There's a culture shock for Rauch when he wakes up in the West after drinking a cup of tea laced with sedatives. The viewer sympathises with Rauch as we follow him through the series.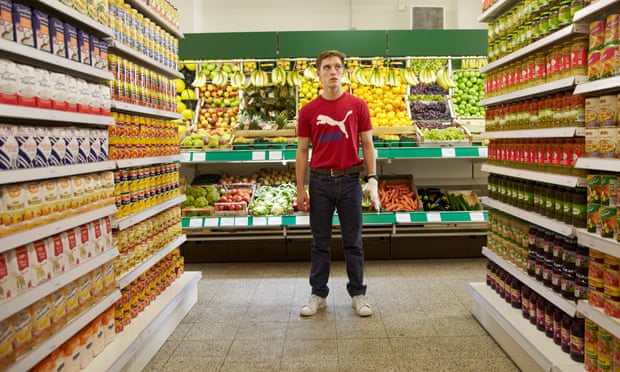 Deutschland 83 was created by Anna and Joerg Winger and written by Anna Winger. It's subtitled and it's brilliant.
Here's a link to an interview with Anna Winger. 
http://www.sundance.tv/series/deutschland-83/blog/2015/07/interview-with-anna-winger-creator-writer-of-deutschland-83
And finally the soundtrack – love it!!!
Images
smoke and mirrors – a deustchland 83 blog — mariberlyn: Lenora Rauch (Marie Schrader) in… (n.d.). Retrieved from https://rauch-nicht.tumblr.com/post/133489865856/mariberlyn-lenora-rauch-marie-schrader-in
Deutschland 83: 'A lot of people were happy in East Germany' | Television & radio | The Guardian. (n.d.). Retrieved from https://www.theguardian.com/tv-and-radio/2016/jan/03/channel-4-cold-war-drama-deutschland-83#img-1